The first annual Camp Kiwanee Halloween Extravaganza was a smashing success. A steady stream of kids flowed through picking up tons of candy and showing off Halloween Costumes. There were smiles all around throughout the day.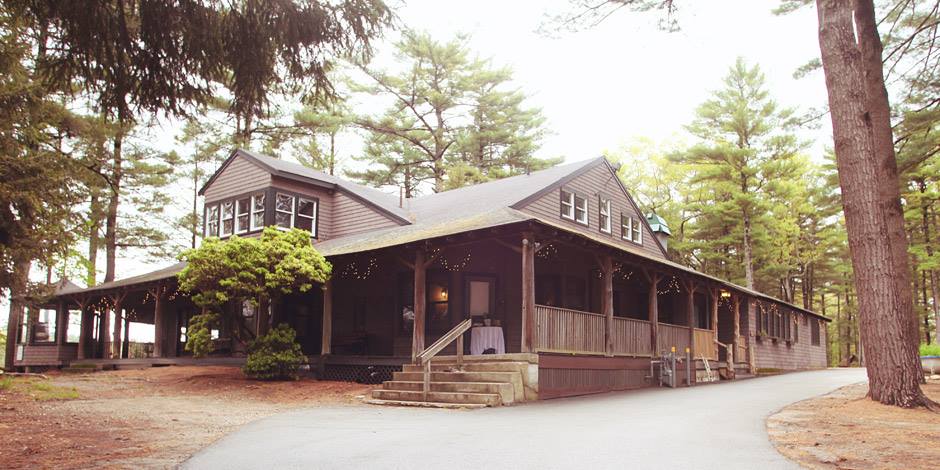 The parade of scary costumes and ghoulish themes carried to fun activities in the Needles Lodge. The Hanson Business Network and many others decorated the cabins with all kinds of games and fun activities for kids of all ages.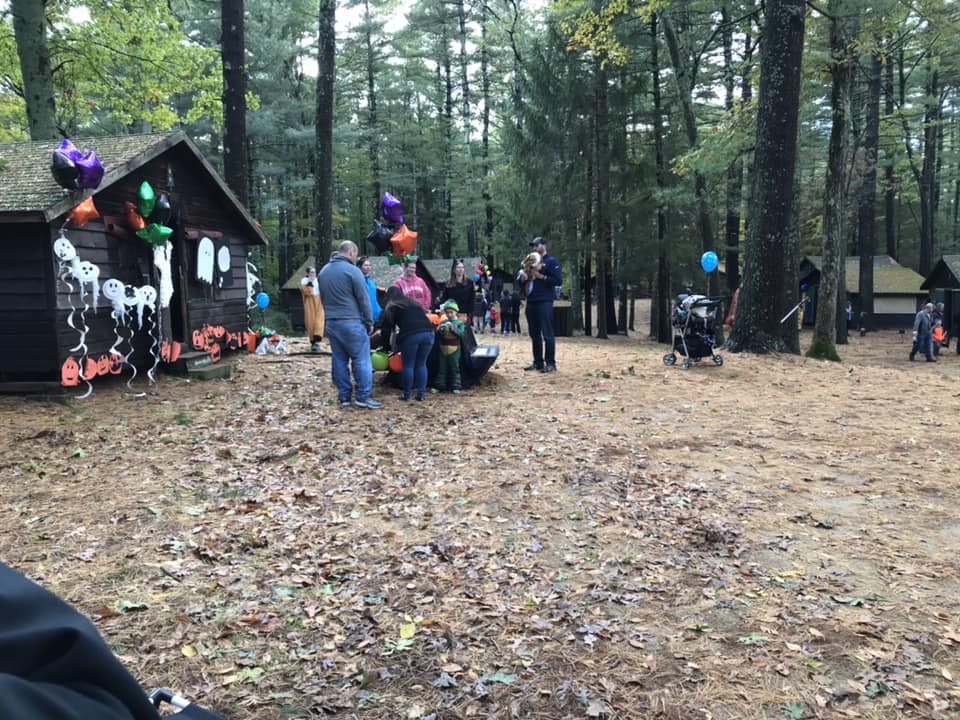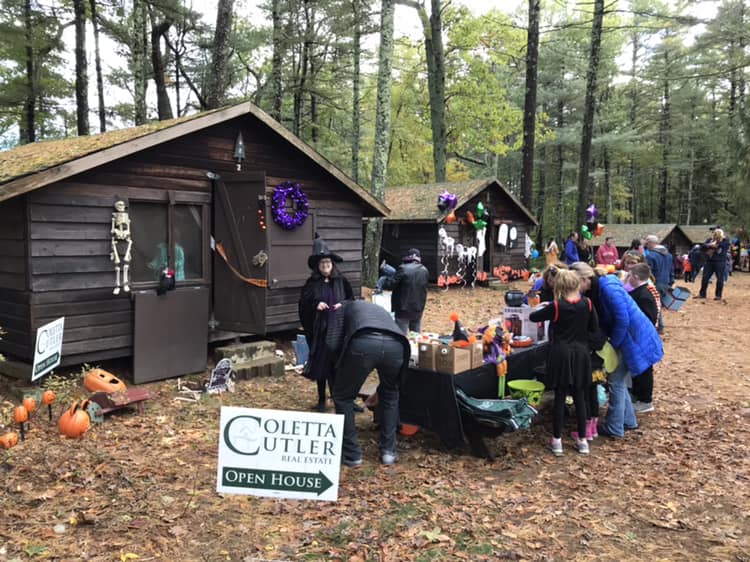 The Coletta Cutler Cabin Featured Captain Jack Sparrow, played by Alex Pepper Brouley. He was great with the kids and floated where ever he was needed most, schmoozing and taking pictures with the kids out front or helping in the game room. Sort of a Capt. Jack of all trades. Our Hostess, Becky Coletta played the good witch out front with the corn hole game and all the candy, while I, as the Phantom of the Opera, skulked in the shadows(Evil Laugh) of the game room inside the cabin. The dancing Stay Puft Marshmallow Man is Laura Kemmett of Kemmett Electric and one of our agents.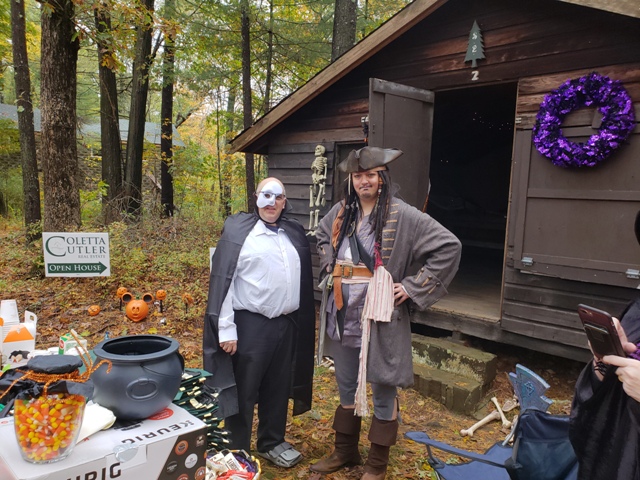 We had goodies for parents, DD Coffee and gave away a Keurig machine to a young family who guessed the number of Candy Corns in the jar. Peter Frye listened to his son Nate, who insisted there was 473 in the jar. Way to Go, Nate! You're picking my next lottery ticket.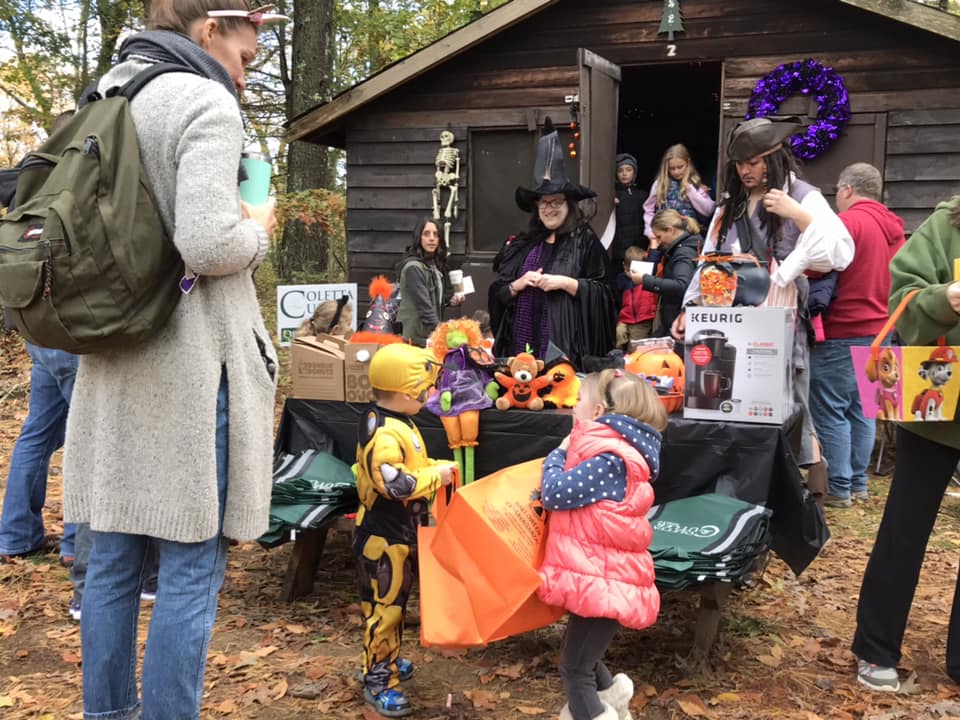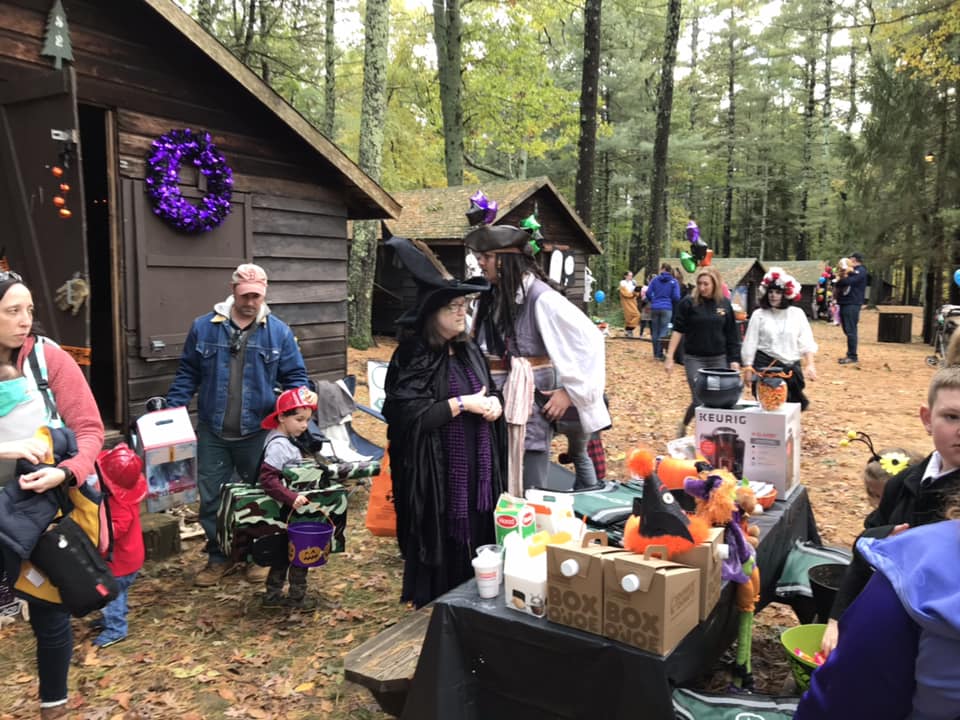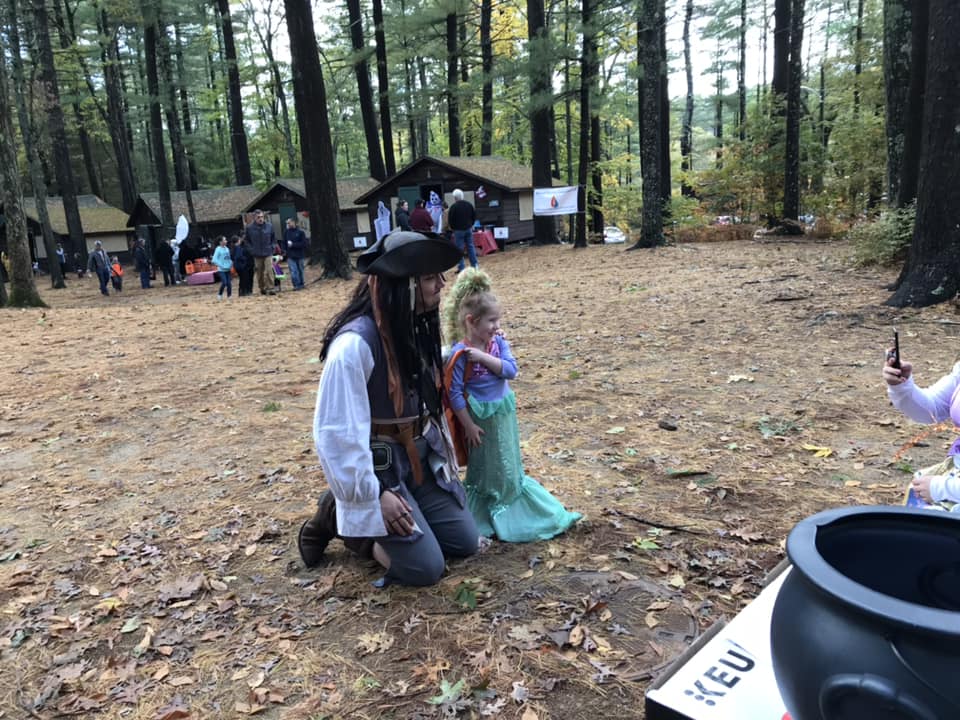 The Food Trucks and the the Jumpy House just made it a perfect time. We even got a good word from 365 Things South Shore, a family friendly activities website.
Special Thanks go out to Josh Wolff from Camp Kiwanee and the Town of Hanson for putting on the event. Coletta Cutler Realty is a proud member of the Hanson Business Network, who showed up in force to decorate cabins. All This was done just in this, the first year. Just wait and see what we all come up with for next year. 🙂
Lew McConkey, Realtor
Coletta Cutler Realty